Rick Evans in the Morning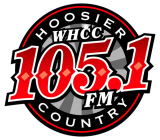 Hoosier Country Club Members!!

Did you hear something on Hoosier Country that you REALLY like?

Do you have an idea to share?

Do you have a suggestion for us?

Do you just want to say "hello?"

We want to hear from you! Just click on the link to give us your feedback. We have the world's BEST listeners and appreciate hearing from YOU!

Fill Out Our Feedback Form Here!