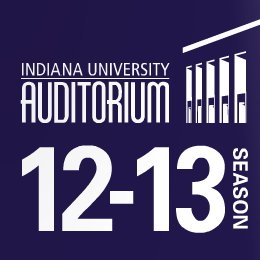 Peter Pan!
Escape to Neverland!
Coming to IU Auditorium - February 26th and 27th
Join Hoosier Country 105 for Kids Night on Broadway!!
6:30 to 7:30pm on TUESDAY all 2/26 ticket holders are invited to bring the whole family for some Lost Boys style fun!
There will be activities, games and all sorts of family friendly fun to be had before Tuesday's performance of Peter Pan.
Get your tickets NOW
Tinkerbell fairy wand making station...
Craft a Peter Pan cap...
A Lost Boys treasure hunt...
Captain Hook ring toss...
And a Peter Pan find your shadow...
It will be a family-fun Kids Night on Broadway!
So, join Hoosier Country 105 for all the activites.
Flying in from the faraway world of Neverland is the beloved boy who refuses to grow up. The classic children's story PETER PAN will be brought to life on the Auditorium stage February 26 & 27 as Peter and his friends face the challenges of growing up and, of course, defeating the infamous Captain Hook.
The musical opens to the Darling household set in London, where Wendy, John, and Michael play make-believe for their caring but strict parents.
One night, Nana, the best nurse with four paws, spots a strange boy in the window. He reveals himself as Peter Pan, and with the help of his magical companion, Tinkerbell, he teaches the children how to fly.
They embark on the journey of their lives to Neverland, where they meet the musical's unforgettable characters: the mischievous Lost Boys, Tigerlily and her clan of clever Indians, and Captain Hook and his band of misfit pirates.
But will the children stay in Neverland, living adventurous lives without rules, or will they decide to return to London and face adulthood in their parents' home?
Peter Pan remains a timeless classic that resonates with people of all ages. Young children enjoy its spectacle and fantasy, especially the thrill of flying. Older children identify with the characters and the splendid adventures Peter has with Captain Hook. And adults enjoy Peter Pan as it rekindles the magic of the first time they saw the play when they were children.
In addition to the cherished characters, Peter Pan's timeless songs, including "I'm Flying" and "I Won't Grow Up," allow audience members to live and relive childhood fantasies as the IU Auditorium stage transforms into the magical world of Neverland.
Like IU Auditorium

www.iuauditorium.com

And follow IU Auditorium