It's the Tradin' Post on the Road!!
at AmVets Post 2000

Trading Post on the Road
Saturday June 24, 2023
AMVETS Post 2000
5227 W Airport Road Blgtn. 812-825-2200
And Hoosier Country 105.1 FM (with Rick Evans & live remotes)
12 x 12 Booth $30
15 x 30 Booth $50 (May sell out of vehicle)
Space to sell a car $30
No reserving of booths before 3:00pm Friday (6-23-2023)
Booths are first come, first served
No Rain Date
No Refunds
Set-up on Friday from 3:00pm till 10:00pm
No Friday BINGO
AMVETS will provide security from 10:00pm till 8:00am.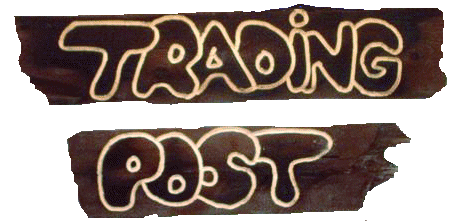 No Early Sales
Sales start at 8:00am
Sales must end by 5:00pm
No Firearms Sales
No Food Sales (Including Soft Drinks & Water)
No Bedding Sales (Pillows, Mattresses)
No Storage on our property for any item after 5:00pm Saturday
We do not have any tents or tables available for use or rent.
The income of sales from your booth(s) is your property, we do not take
a percentage.
You may not dispose of any items in our dumpsters.
Children should be watched closely as there will be vehicles loading at
times.
No vehicles may be sold in any 12x12 or 15x30 booth.
AMVETS Post 2000 (all divisions) and Donald Funkhouser may not be
held liable for any incident that causes personal or property damage or loss, either by accident or negligence.
Breakfast 7:00am to 10:00am (Biscuits & Gravy, Scrambled Eggs, Sausage)
Lunch 11:00am to 3:00pm (Hamburgers, Hot Dogs, Chips and more)
Lunch will be available from AmVets
All booth space and food sales $$ go toward the AmVets fire relief fund
But, you keep the $$ you make selling your stuff